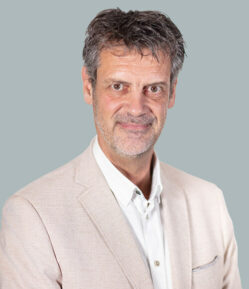 John has led Emsere since November 2019, having previously served as director of business development.
Before joining Emsere, John's career developed around a variety of senior positions with leading CROs. He also has specific expertise in the area of cardiovascular safety. John has been an active board member and chairman of the Dutch Association of CROs (ACRON) which has allowed him to collaborate with numerous CRO and life sciences industry leaders.
As a strategic leader, John has successfully contributed to several mergers and acquisitions.